A-Z of Sports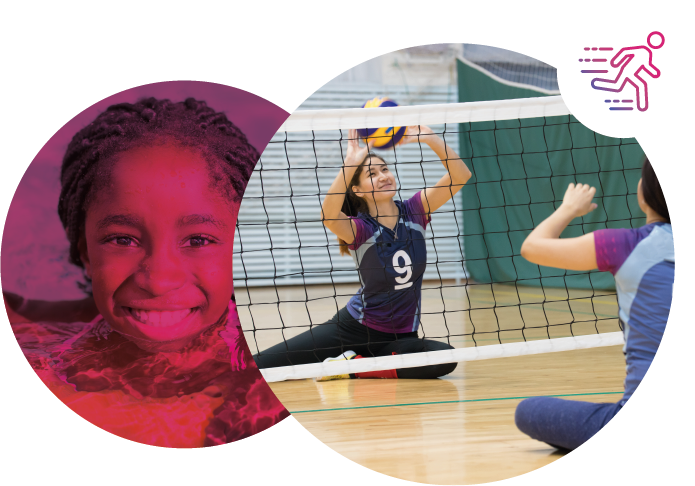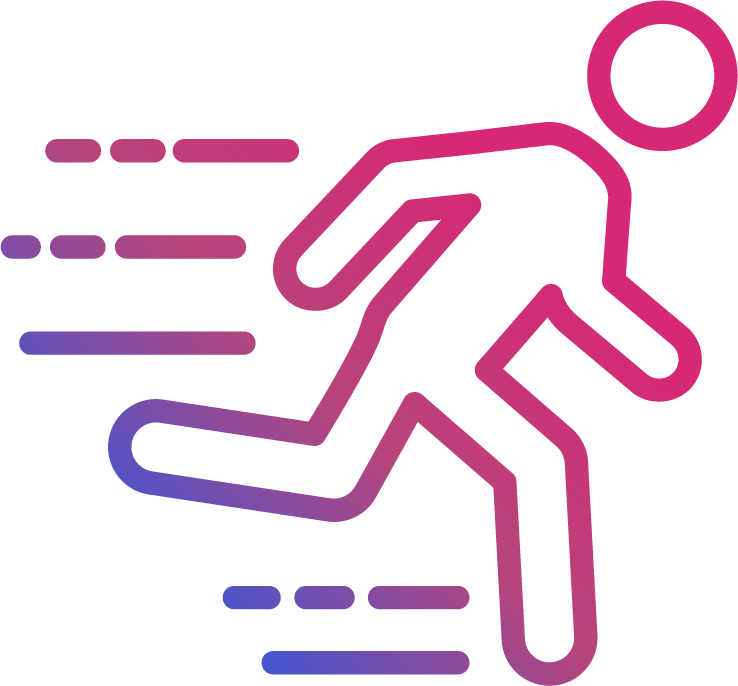 Rounders
Rounders England is the National Governing Body for Rounders Worldwide, responsible for the rules and the development of the sport.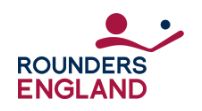 We cover a range of activities from fun to performance, indoor and outdoor for all ages, abilities and genders. We are working to provide entry and exit routes for all players
Rounders is played across the UK in many regions and counties where there are thriving leagues for both junior and adult play. Rounders provides the opportunity for communal play as our rules allow for mixed age and gender in a team. Rounders is an ideal sport to help establish links with returnees to sport, to clubs and to communities where participants can progress at their own pace. Rounders is a game of fun for families and friends!
Talk to anybody about Rounders and it brings a smile, revisiting memories of a fun, mixed and appealing sport that they played at School.
But Rounders is not just for Schools. Rounders is currently experiencing a surge in adult participation through the many clubs and leagues based around the country.
Rounders England have also developed a toolkit to make it easier for people to play the sport. Whether you just want to play for fun or get others involved in playing rounders, this toolkit will give you everything you need to know to get started. To download the toolkit click here.

Schools, Colleges and Universities
We offer training opportunities ranging from UKCC Level 1 and 2 Coaching Awards to Umpiring Awards and the Rounders Young Leaders Award which can be accessed by anyone over 14 years old. This is an ideal introduction to coaching, officiating and administering rounders competitions.
School teams can join in our National Competitions which are run at Y6, Y9 and Y10, and we are working hard to develop STAR Centres in School Sports Partnerships, where we will support the creation of school, club, and community links on site.

Teachers
Rounders England runs a range of courses for coaching and officiating with short C4T courses being very popular. We also offer taster days at your school to help get you started with club development, and can support you with details of qualified rounders coaches in your area.

Clubs
Rounders England has affiliated clubs and leagues for 'Men and Women' and 'Women' across the UK. Currently there are around 40 leagues where adult rounders is played; many of these have junior sections.

Competition
There is a comprehensive competition structure and a Pathway developed with the YST. We are developing the junior pathway which currently allows for Local, County and National Championships for Key stage 2, 3 and 4. There are competitions for adult clubs and representative side, and we run England Women's Teams from U14 to Adult. The England Teams compete on a regular basis in the home internationals, and also showcase Rounders at festivals.

Player Pathway
There is a clear pathway from fundamentals to the elite England Teams.

Contacts
Enquiries
E: enquiries@roundersrengland.co.uk
Website: www.roundersengland.co.uk
The Active Black Country lead officer for Rounders is Sanjay Bensal
Disclaimer
The information contained in the A – Z of Sports and the Active Black Country Club and Activity Directory, has been provided by NGBs, Sports Clubs and other Providers. It is the responsibility of each NGB, Club or Provider to ensure that information relating to their NGB, Club or Activity remains up to date. Active Black Country is not responsible for the accuracy of information provided by others and accepts no liability relating to any information contained on the site. It is recommended that you contact an NGB, Club or Provider directly in order to establish specific opportunities available.
Active Black Country is not responsible for the content of any external websites and does not endorse any product or organisation contained therein.

SUPPLIER HUB
The go-to place for schools to find local organisations to support their physical activity provision.

INSIGHT HUB
Timely data and learnings in relation to physical activity and sport in the Black Country and the added value we can offer.

TRAINING HUB
Resources and videos to support the Black Country sport & physical activity workforce, sports clubs and community organisations.
Our Latest Tweet

RT
@Blkctrymoving
: Do you enjoy being outdoors? Gardening? Horticulture? Doing good in your community? Then why not contact us to see what…
Follow us on Twitter @BCbeactive