Sections
Apprenticeship Levy
The Apprenticeship Levy is payable by companies with a gross salary bill greater than £3 million.
These employers pay 0.5% of the salary bill over the £3 million threshold into the Apprenticeship Levy and this money can then be used to pay for apprenticeship training. For example, a business with a gross salary bill of £10,000,000 will pay £35,000 per year into the levy.
The government has introduced the apprenticeship levy, a compulsory tax on employers to help fund the development and delivery of apprenticeships, with the aim of improving the quality and quantity of those available.
Employers fall into one of two groups: levy payers and non-levy payers. Employers with a paybill of more than £3 million are required to pay the levy - whether they employ an apprentice or not. Your paybill includes all payments to employees that are subject to Class 1 secondary National Insurance Contributions, such as wages, bonuses and commission.
We have developed the graphic below, which we hope will explain this a bit more: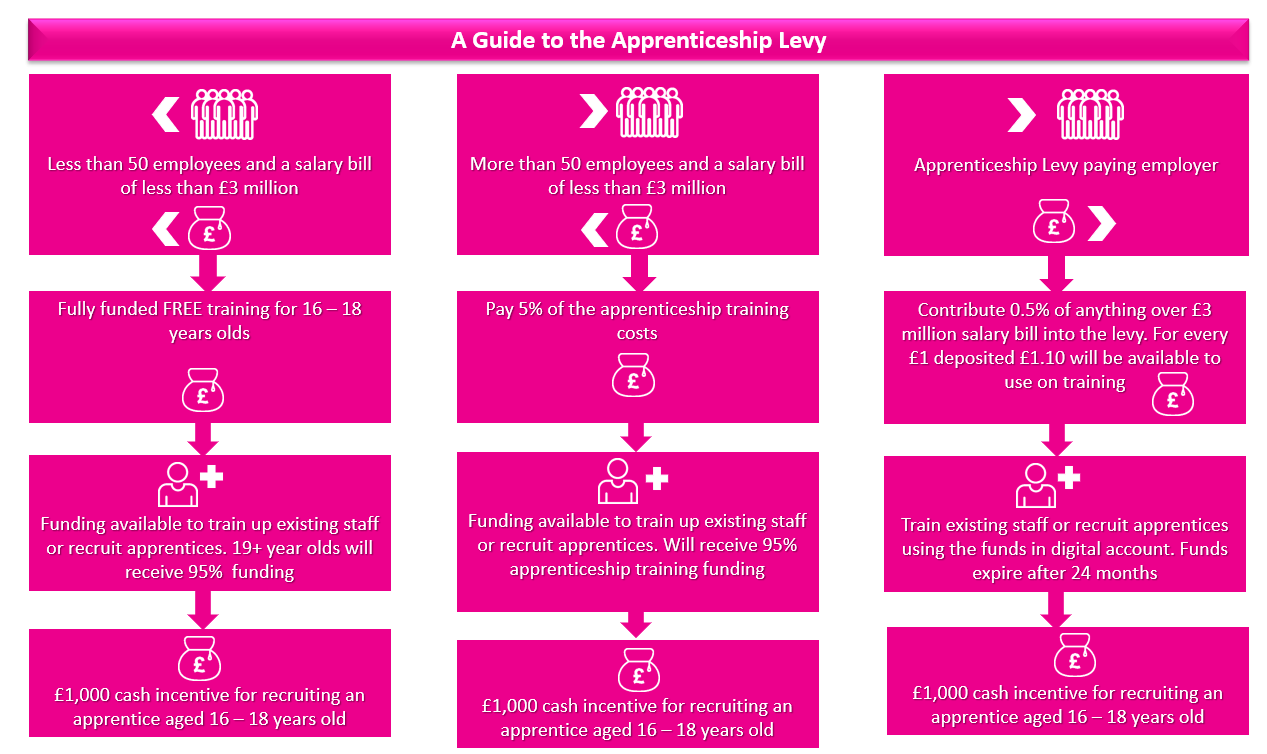 If you require any further information email Sanjay Bensal, or call 01384 471113.