Satellite Clubs
It is the aim that every secondary school in the Black Country will have been offered a satellite community sports club on its site. Each club will have a direct link to one or more National Governing Bodies, depending on the clubs in its area.
Satellite clubs can be established in colleges, or other relevant education or community settings, depending on local need.
The creation of Satellite Clubs around the Black Country will help young people aged 11-25 take part in sport for at least 30 minutes every week, and support them to take the step into community sport. These clubs will be an extension to existing community sports clubs and will be established in a new venue such as a secondary school, college or other community facility.
For further information on Satellite Clubs please click here.

View or download: 'Satellite Clubs Guide for Community Sports Clubs'.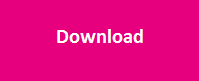 For further information regarding Satellite Clubs please call 01384 471136