Move4Summer is the Black Country's new campaign for summer 2020.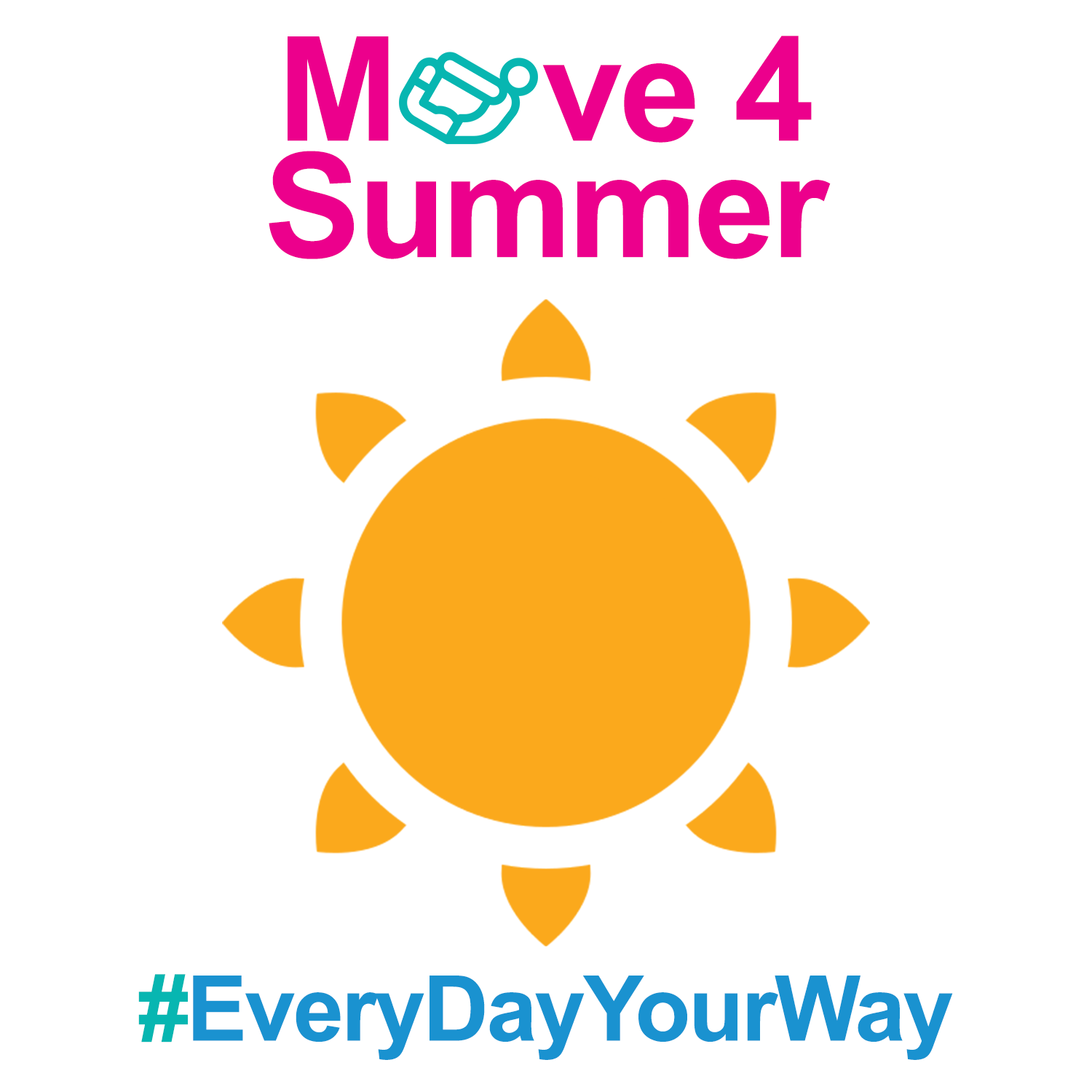 The campaign will have 2 aims: getting children, young people and families to spend more time outdoors and be active, alongside those people who currently don't do any activity to start doing a little bit of activity each day.
The campaign is all about celebrating the opportunities across the Black Country to be active and will provide opportunities, suggestions and activities for you to be active daily.
Move4Summer campaign will encourage people of all ages from all backgrounds and abilities to take part.
We know that those first steps to being more active can be the hardest ones to take. However, those small changes to lifestyle are the ones that can make the most difference to your health.
#EveryDayYourWay is about making daily changes to your routines that help you to become a bit more active. That could mean going up and down the stairs during an advert break, walking to the shops instead of driving or simply standing up when speaking on your phone. Those small changes can be the start to a healthier summer.

Keep an eye on our social media as we will be sharing lot's of activities using the hashtag: #EveryDayYourWay

The Black Country Rainbow Book of activities is a huge part of the Move4Summer campaign and during the summer we will be issuing 3 editions of the Black Country Rainbow Book. Some of the activities shared with us during the summer weeks will also be included within one of the editions of this book.
If you are an organisation or one of our local partners, and would like to share your activities with us, either just for social media sharing or to be considered for the Rainbow Book, then please download our activity document and submit to Joanne Booker.