Update in relation to Covid-19 Guidance
We have collated the latest guidance and resources for operating sport and leisure facilities and delivering physical activity in line with Covid-19 social distancing requirements.
The majority of the guidance is directed towards all sport and leisure facilities, but some is specific to school-based facilities (DfE / DCMS section). Please bear in mind that it is likely that this guidance will change in line with developments in social distancing requirements, but every effort will be made to ensure it is kept up to date.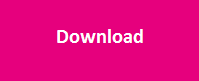 ---

We believe that it is every resident's right to be active and play sport.

As part of the Government School Sport Action Plan, we are one of 19 Active Partnerships who have been successful in securing funding from Sport England to deliver the Opening Schools Facilities Programme to widen access for pupils and local communities to participate in physical activity by supporting schools to open their sports facilities outside of the school day.
The story so far
131 schools from across the Black Country responded to the Opening Schools Facilities Survey conducted in December 2019, with the aim of identifying schools that do not use, or only have limited access to their school sports facilities outside of the school day, and identifying the barriers to opening up their premises and to begin to facilitate solutions to support schools to open to the local community.
We will be working to ensure the development of a strong and varied offer of sport and physical activity that appeals to young people and communities, meeting local need from within more accessible school facilities. Work will focus on the least active and those from less affluent backgrounds and underrepresented groups.
Next Steps
We're seeking to understand:
Schools that are open for community use and how we can and offer support to improve usage and community engagement.
Schools that are currently not open outside of school hours but are interested in exploring the possibility.
Available Support
As part of this programme, we offer the following support to Primary, Secondary and Special Schools:
Funded pilot opportunity trialling an alternative approach to opening facilities between April- August 2020
Access satellite club seed funding to expand schools extra-curricular offer to children aged 11- 19
One to one and workshop funding application support
Brokerage of community delivery and provision
Development of a locally focussed toolkit to provide support to all schools across the Black Country
To find out more
If you are interested in finding out more about the programme and what support Active Black Country can offer your school; please contact:
Richard Bradford on richard_bradford@blackcountryconsortium.co.uk or call 01384 471110