Know Your Customer is our interactive coaching aide that can help coaches design and deliver quality sessions.

We have conducted research with communities across the Black Country, talking to people who currently do and don't take part in sport & physical activity.
Our 'Know Your Customer' resource is based on the findings of that consultation. It refers to participants as customers and is designed to help you as a coach, helper or activator place the customer at the heart of the journey, meeting their needs and motivating them to join in and take part in physical activity on a regular basis.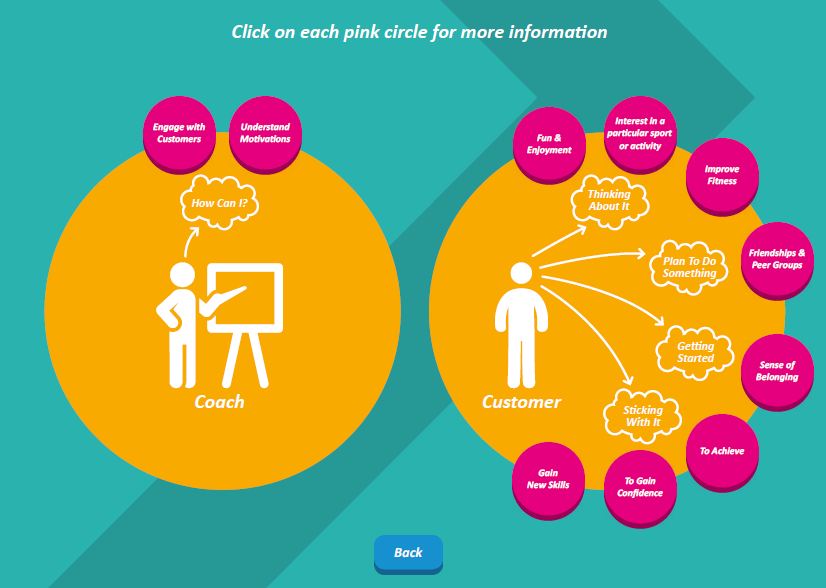 To get more people active, the sport & physical activity sectors workforce need to understand individual customers' needs and motivations, this is particularly important with people who currently don't take part in sport & physical activity as we need to shift their thinking to see Sport & Physical activity as a viable option and change their behaviours.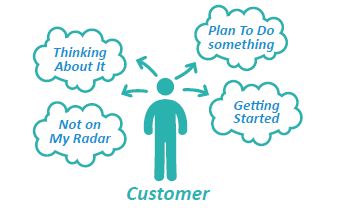 We all go through a cycle of thoughts when taking up a new activity or changing existing behaviours.

The different motivating factors contained in our 'Know Your Customer' resource have been applied to different stages of the cycle. The research identified certain motivations were most powerful when people are initially starting a new sport or activity and how the motivations can alter as people change their behaviour as they continue taking part. Our Know your Customer resource can help you through this process.

For more information on Know your Customer, call 01384 471113.
If you have any questions for us, or would like further information please email Joanne Dodd on joanne_dodd@blackcountryconsortium.co.uk