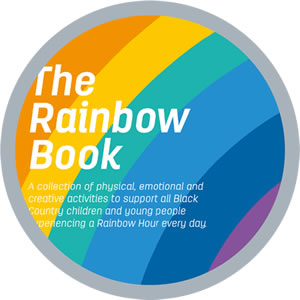 The Rainbow Booklet summer edition will provide a range of wellbeing and physical activities for children and families as part of their Rainbow Hour during the summer holidays.
All activities within the Rainbow Booklet will follow the concept of the 3C's and are deliverable whilst following national guidance around social distancing:
Allows Communication (helps with healing and coping).
Consistently applied as young people need routine and consistency.
A range of activities that give pupils a sense of Control which prevents them from being consumed by emotional reactions.
The resource:
Can be used electronically or printed to send home for those without computer access
Will be updated bi-weekly with new activities.
Provide further links to additional material
Feature enabling it to be downloaded into multiple languages for EAL pupils
A new edition of the book will be released every two weeks containing 14 new activities for the 7 strands of activities. Each Rainbow book will have activities suitable for Early Years right the way through to pupils in Year 13.
Don't worry if you've missed previous editions of the Rainbow Book, these can be downloaded here:

Rainbow Book - Edition 1
Rainbow Book - Edition 2
Rainbow Book - Edition 3
Rainbow Book - Summer Edition 1