Sections
Coach
We recognise the importance in making coaching more easily accessible for everyone. To do this we need to increase the number of coaching hours and increase our pool of coaches operating in the Black Country.

Coaching is defined by Sport England as:
Improving a person's experience of Sport & Physical Activity by providing specialised support and guidance aligned to their individual needs and aspirations"
If you want to make a difference, we can guide you through your journey into coaching, enabling you to provide Excellent Coaching Experiences. Your Coaching Journey has been developed to assist you, whether you are just starting out or you are an experienced coach.

View or download Your Coaching Journey to get you started.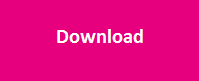 We have a lot of support available for existing coaches who wish to develop their skills, and individuals who would like to get into coaching.


If you are interested in the training workshops we have available click here to visit our Events page.


Our Online Workforce Development System is the place for you. We have listened to coaches requirements and taken on board the recommendations for more of an online learning environment.

Linked to your Coaching Journey the system enables you to:

Access Online Learning Resources about key topics in your own time and when you need them, at home or on your mobile!
Take part in Online Discussions
Identify your Strengths and Areas for Development
Complete an Action Plan to assist with your Personal Development
Register for CPD events and see what's coming up in the Black Country
Log your Coaching Activity
To take a look at the system and to register your details, click here.

If you have any questions regarding your coaching journey email Craig Taylor or call Craig on 01384 471110.

Where would you like to go?