Club Development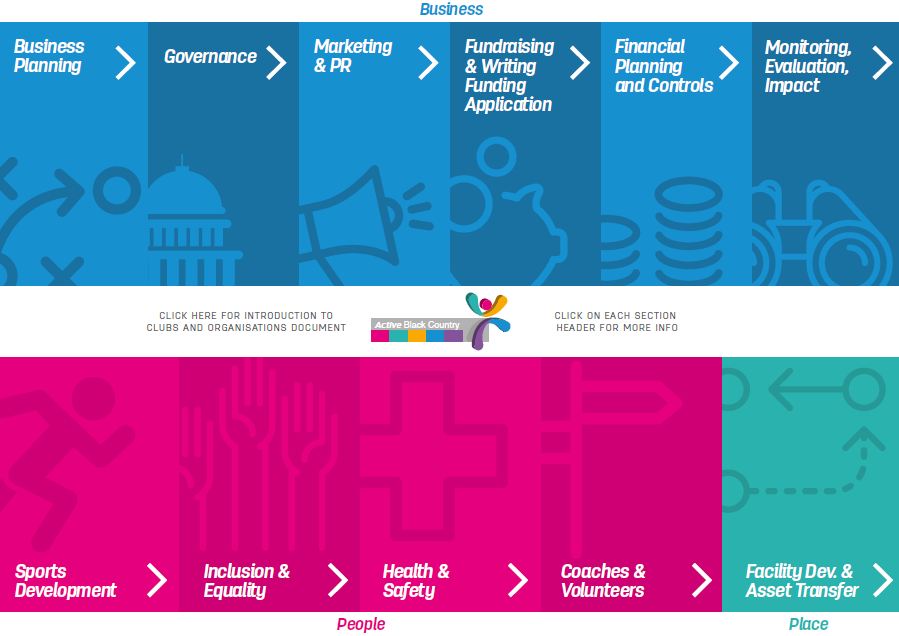 The Active Black Country Partnership supports the development of sports clubs, community interest companies and social enterprise, as they will help to help build a more inclusive, sustainable and prosperous future. They all provide an important way of tackling the Black Country's sporting and social challenges, especially among inactive and disadvantaged populations.
We have developed a resource that is designed to help the growth of your club or organisation
and features 10 sections each with a specific theme and range of available support.
Click here to take a look at our resource for clubs and organisations.
Throughout the year we will be running themed workshops in partnership with Sport England's Club Matters programme to compliment the 10 support themes.
Are you looking for a workshop - Click here to view our event calendar, and find the workshop for you.

We have produced a funding guide to support your club or organisation to look for money to help get more people active. This funding guide will help you to locate the available schemes in your local area.

To support you with your clubs development we have provided a template club development plan which you can download from our resource guide, or you can download here.

For further information on club development in the Black Country, email Daniel Allen or call Dan on 01384 471137.

Where would you like to go?