2017/18 Survey Analysis
New figures released by Sport England show that children and young people in Dudley, Walsall and Wolverhampton participate in vigorous activity at levels way ahead of England and West Midlands averages, Dudley performs particularly well for this, which can be defined as doing 10 or more minutes of vigorous activity on at least 3 days in the week.
The Active Lives Children and Young People Survey, carried out by Sport England, is the largest ever of its kind and gives comprehensive insight into how children in England are taking part in sport and physical activity, both in and out of school.
Click the image below to view the main Sport England report: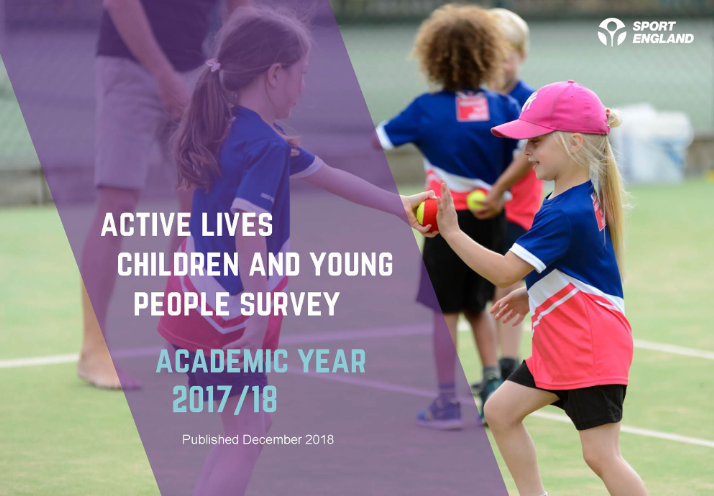 Each term, a number of schools are randomly selected to take part in the survey, with the aim of getting 100,000 children and young people in Years 1 to 11 to complete it each academic year. The total number of respondents for the Black Country for 2017/18 was 1,262 children.

The research shows that 24.5% of children and young people across the Black Country are active across the week which is the equivalent of being active an average of 60 minutes or more a day, but not every day, this figure falls just below the national average of 25.7%. A further 23.1% are fairly active, doing between 30 and 59 minutes of physical activity a day.

However, only 15.8% of children in the Black Country do an average of more than 60 minutes of physical activity every day, meeting the Chief Medical Officer's guidelines of more than 60 minutes of activity a day, every day of the week. This figure falls slightly below the national average (17.5%), with both Walsall (18%) and Dudley (22%) exceeding national levels for young people, Sandwell require a further 1,849 young people and Wolverhampton require a further 2,972 young people to reach the national average.

Figures also show that across the Black Country more than 36.6% of children and young people are less active, meaning they do fewer than 30 minutes of physical activity a day.

The survey also looked at Children and Young People in School Years 5-11 who have taken part in a volunteering role to support sport and physical activity and have volunteered in the last 12 months.

The Black Country has an average volunteering rate slightly lower than the national average, but equivalent to the West Midlands average. However, this does not reflect great differences between the four Black Country Local Authorities, with Dudley and Wolverhampton having higher rates of volunteering compared to Walsall and Sandwell. Sandwell needs 1,151 more volunteers, Walsall needs 1,453 more volunteers to meet the national average.
Click here to view the analysis we have done to date on the Black Country results.
For further information on the survey, please email Tim Aldred or call Tim on 01384 471136.
Where would you like to go?