Over half of the Black Country population with a disability or limiting illness are physically inactive.
Research states there are physical, logistical and physiological barriers which prevent disabled people from being active. The psychological barriers refer to the views and opinions of disabled and non-disabled people. They refer to the capabilities of disabled people to take part in activities and the suitability of activities for disabled people.
Additional Contacts and Resources

Alongside Active Black Country there are a range of organisations working across the West Midlands to provide opportunities for disabled people to take part in sport and physical activity.

We have produced a list of other organisations and their contact details. View or download this list: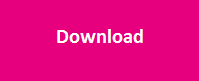 The Activity Alliance exists to make active lives possible. To do this they enable organisations to support disabled individuals to be and stay active. To find out more about the Activity Alliance and their vision please see the below video:


The Activity Alliance has a range of resources available to support individuals and organisations designed to help individuals, and organisations who support people with a disability, to be physically active, as does their YouTube channel.

Get Yourself Active is led by Disability Rights UK and aims to develop better opportunities for people with a disability to get active. They have produced guidance on how to get active using your personal budget or personal health budget as well as providing further resource & contact information on other ways to get active.
Sport England have produced a range a resources to support organisations plan effective programmes by better knowing the audience. These include:
Mapping Disability – The Facts
This resource offers an in-depth look at the vast range of impairments experienced by people in England. It also includes comprehensive data on disability by categories such as region, gender and age.
Mapping Disability – Engaging disabled people: the guide
Designed to act as a practical guide that helps grassroots sport organisations, based entirely on feedback from disabled people regarding what is important to them when receiving communications. 'Engaging disabled people: the guide' is a list of recommendations, things to think about and ideas of good practice when reaching, engaging and communicating with disabled people.
Mapping Disability – Engaging disabled people: the research
Designed in collaboration between Sport England & the Activity Alliance 'Engaging disabled people: the research' looks at the vital ingredients that make up successful and accessible communications such as the channels themselves, marketing materials and how to give people a great first experience in sport.
The BBC has also put together guidance on How to get into Disability Sport

Activity Finders
Active Black Country Activity Finder to find local sports club and activities happening across the Black Country.
Find your nearest Inclusive Fitness Initiative (IFI) gym. The Inclusive Fitness Initiative supports leisure centres to become more welcoming and accessible.
Parasport is a web based signposting tool run by the British Paralympic Association to provide information to disabled people who want to play sport, whether recreationally or competitively.
Find a Guide has been created by British Blind Sport & England Athletics to support people with visual impairment start, get back to or continue running. All guide runners have all attended a Sight Loss Awareness & Guide Running workshop and are DBS checked.
If you would like to know more about the Inclusion and Diversity Forum or would like to get involved, please email Daniel Allen.