500 residents visit East Park for Bank Holiday Family Fun Day as part of Get Out Get Active in Wolverhampton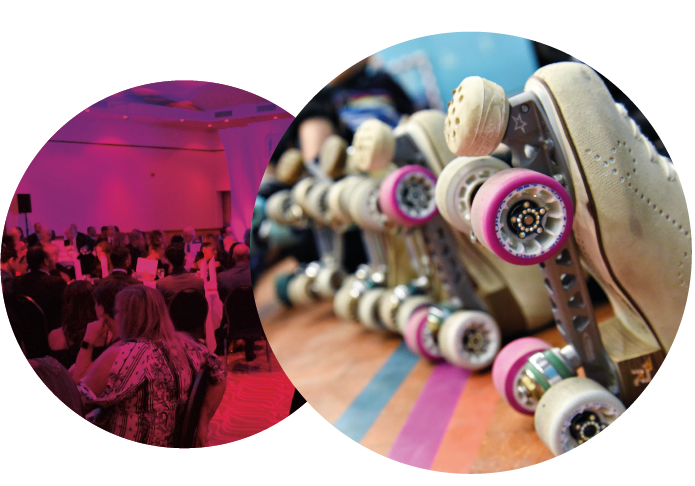 04/05/2022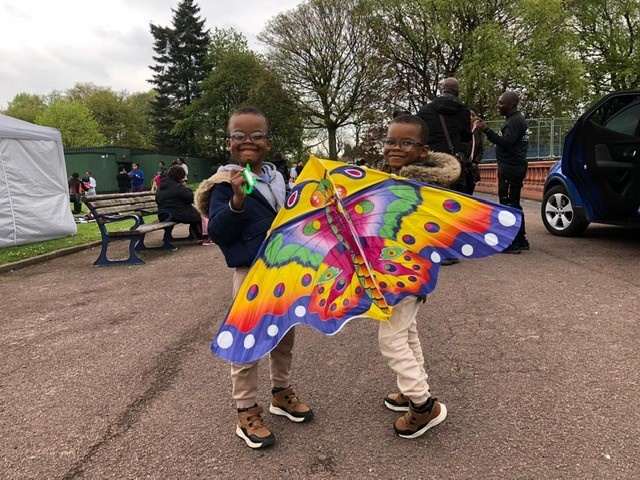 Approximately 500 residents from Wolverhampton came to East Park on the May Day Bank Holiday to take part in a family fun day, delivered by partners working on the Get Out Get Active (GOGA) programme in the city, an initiative that is exploring the potential of faith groups to reach the most inactive disabled and non-disabled people.
A key feature of the day was the opportunity for adults to undertake health checks, carried out under the supervision of former nurses volunteering on behalf of the Seventh Day Adventist Church in Wolverhampton. Residents were able to receive readouts relating their height, weight, body fat percentage, resting and recovery pulse, blood pressure and peak flow.
In addition, children at the park were able to enjoy free kites, football sessions and a bouncy castle, whilst also taking part in boxercise sessions led by trained instructor Candeece Harvey.
Michael Salmon, Head of Insight, Health and Wellbeing at Active Black Country said:
This was a fantastic event and we're really pleased that so many people came to the park and took part in the different activities that we had planned. There are so many skilled people working in the community in Wolverhampton and this was a perfect demonstration of that. We had so many people who wanted to have their health checked that we ended up staying longer than planned to ensure everyone could benefit.

This is important because Wolverhampton, like the rest of the Black Country, is an area beset by health inequalities, so it's important to reach communities by working with groups who people trust. Through GOGA we've clearly been able to establish the role that faith groups and faith leaders play in supporting the health and wellbeing of local people. We're really grateful to the faith groups who worked with us at today's event."
GOGA national rep, Helen Derby, GOGA England Programme Manager of Activity Alliance said:
The Get Out Get Active (GOGA) programme aims to reach disabled and non-disabled people in activity. But GOGA is about much more than just being active, it strengthens community spirit, increases confidence, and improves mental health. We are thrilled with the event at East Park, and it was wonderful to see a diverse community enjoying being active together."
ENDS

SUPPLIER HUB
The go-to place for schools to find local organisations to support their physical activity provision.

INSIGHT HUB
Timely data and learnings in relation to physical activity and sport in the Black Country and the added value we can offer.

TRAINING HUB
Resources and videos to support the Black Country sport & physical activity workforce, sports clubs and community organisations.
Our Latest Tweet

Follow us on Twitter @BCbeactive