Aldi recruits Team GB Athlete Ambassadors for their new Taste Kitchen Challenge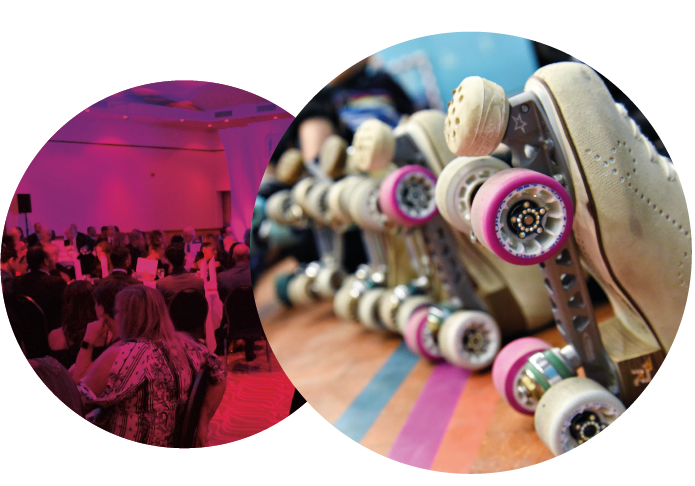 05/01/2021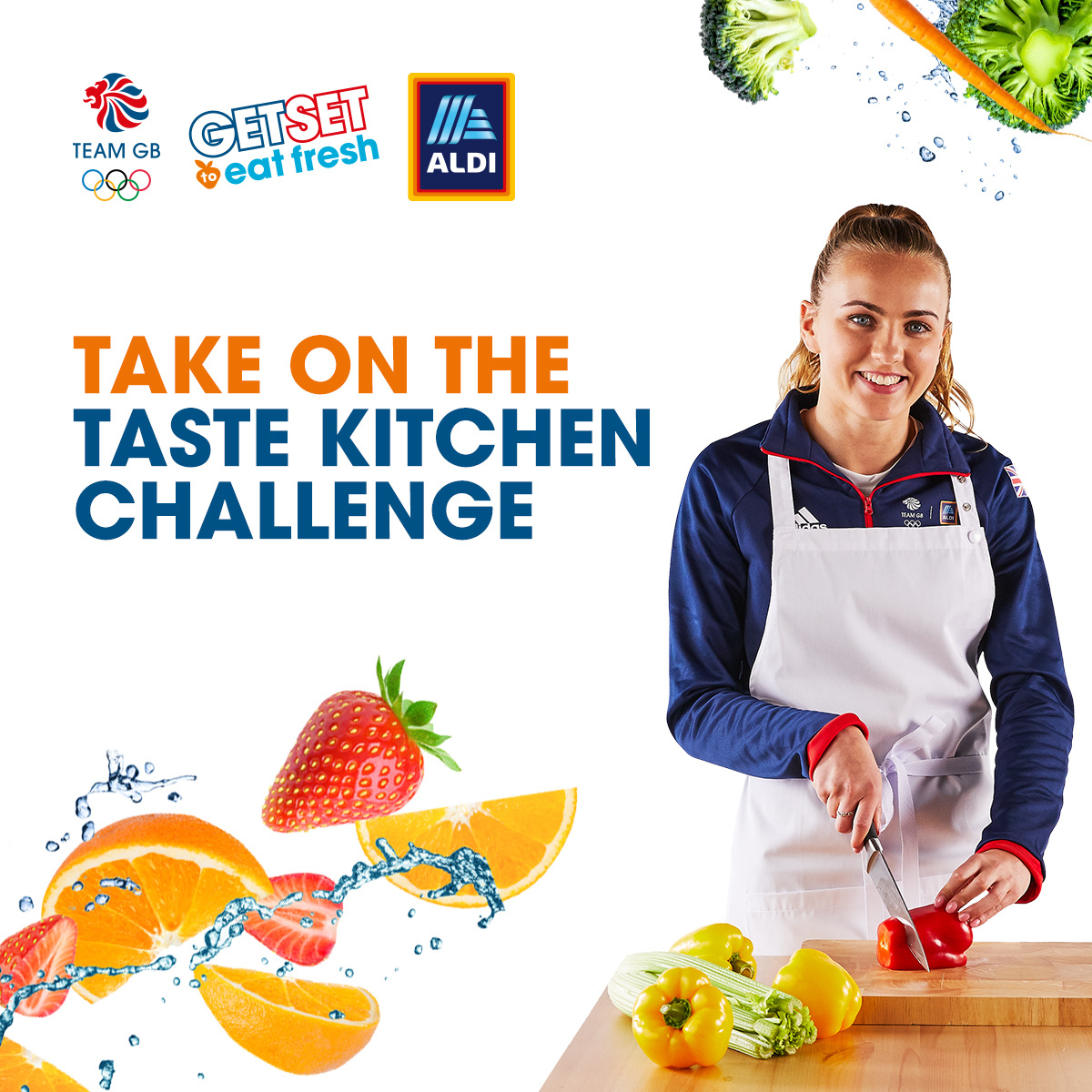 Aldi and Team GB are challenging young people aged 5–14 from England, Scotland and Wales to get creative and design their own original recipe, inspired by Team GB.
The winners of each age group will submit their recipes to an all-star judging panel of athlete ambassadors for the chance to win exciting prizes for themselves and £200 Aldi vouchers for their school.
The overall winner will be featured in an Aldi leaflet and all winning recipes will be featured and available for download on the Aldi website and the Get Set to Eat Fresh website.
The challenge, which is part of Aldi and Team GB's award-winning school initiative, Get Set to Eat Fresh, is encouraging children to learn about healthy eating and cooking skills through new resources that teach students to create their own healthy recipes.
The competition is open to all students aged 5–14 in England, Scotland and Wales and will be judged across three categories: ages 5–7, ages 7–11 and ages 11–14. The recipes submitted can be any dish but must include at least two fruits or vegetables and be inspired by Team GB. This means it could be inspired by their favourite athlete, great British recipes, or the Tokyo 2020 Olympic Games - whatever their focus, students are encouraged to be as creative as possible.
Students should then submit their recipe, a photo of them with the finished dish and a paragraph explaining how it's inspired by Team GB to be in with a chance to win. The winners of each category will receive £50 in Aldi vouchers, an exclusive Team GB goody bag, a certificate, and their recipe will be featured on the Aldi and Get Set to Eat Fresh sites.
The winners' schools will receive £200 in Aldi vouchers and a bag of fresh produce. One overall winner's recipe will also be featured on a full or double-page spread of an Aldi leaflet. The judging panel for the challenge will include Olympic Gold and Silver medalists Alistair and Jonny Brownlee.
Alistair Brownlee said:
It's great to be a judge for this new Taste Kitchen challenge. It is important that children understand how to create their own healthy meals and this challenge provides a great incentive with lots of Aldi vouchers and Team GB goodies to win!"
Sean McGinty, Marketing Director said:
At Aldi, we know the importance of healthy eating and it's great to collaborate with Team GB on this new Taste Kitchen Challenge. We can't wait to see the inventive recipes that young people come up with and we're thrilled to be able to showcase these young cooks in our Taste Kitchen recipes online and to feature the overalls winner's recipe in our weekly leaflet! in store! We hope the competition will encourage children to continue exploring healthy eating at a young age."
Tim Ellerton, Commercial Director at the British Olympic Association said:
It's great to work with Aldi on this new Taste Kitchen Challenge that inspires young people to design new recipes that are inspired by Team GB. We look forward to see the creative recipes that students submit and know that our athlete judges will help to find some deserving winners."
Teachers, parents or students can download their recipe sheets at getseteatfresh.co.uk/tastekitchenchallenge and should send off their completed forms by the 12th of February.
All entries should be sent via email to info@getseteatfresh.co.uk. For more information about the Taste Kitchen Challenge and supporting resources visit: getseteatfresh.co.uk/tastekitchenchallenge
-ENDS-


SUPPLIER HUB
The go-to place for schools to find local organisations to support their physical activity provision.

INSIGHT HUB
Timely data and learnings in relation to physical activity and sport in the Black Country and the added value we can offer.

TRAINING HUB
Resources and videos to support the Black Country sport & physical activity workforce, sports clubs and community organisations.
Our Latest Tweet

Follow us on Twitter @BCbeactive