Birmingham 2022's Cycling Time Trial Course Announced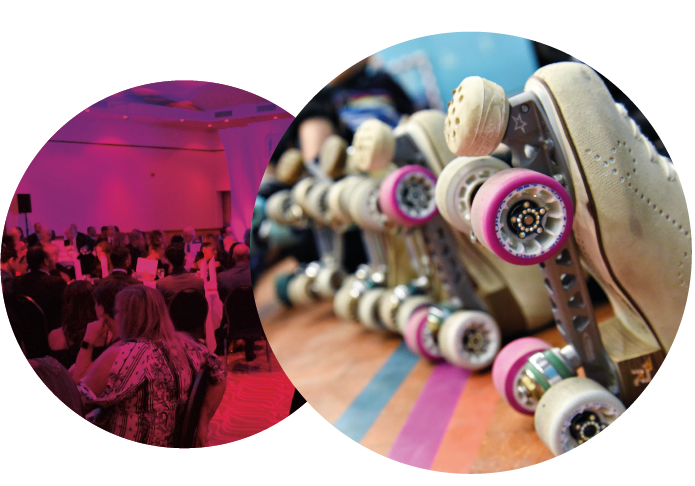 27/10/2021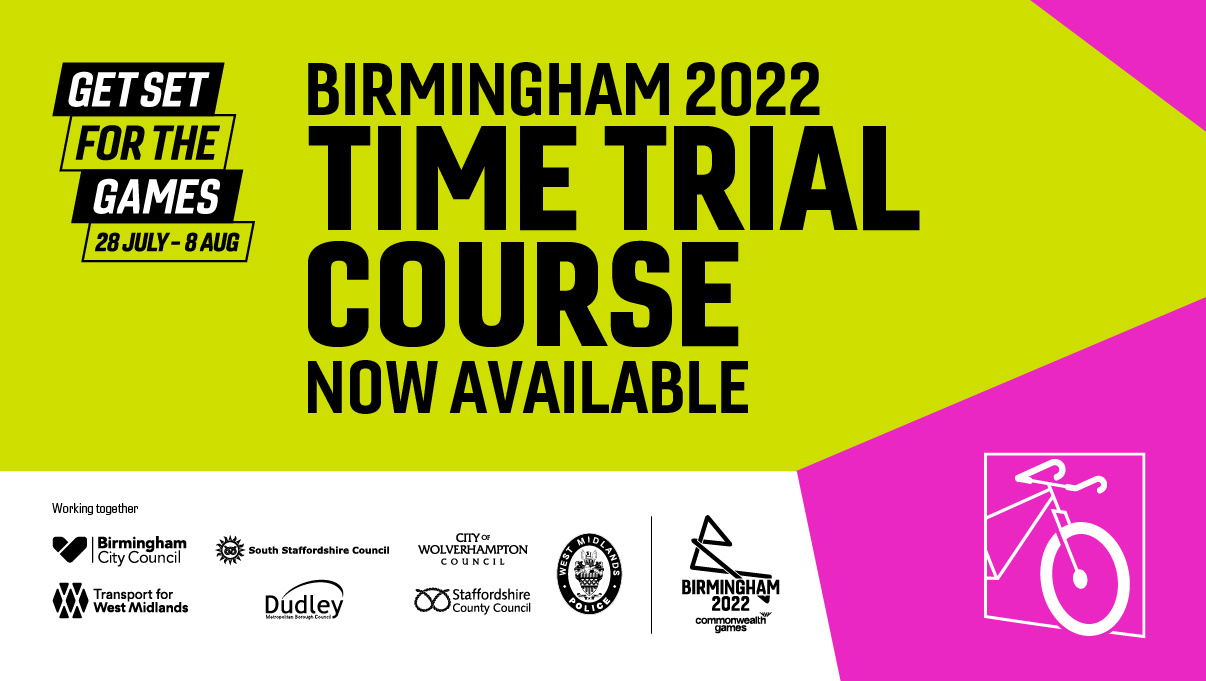 Full course unveiled for the Birmingham 2022 Cycling Time Trial
The course will showcase the Black Country and Staffordshire to millions of TV viewers across the globe
The event will be free to watch for many spectators, with tickets only required for the start and finish in Wolverhampton's West Park
Engagement with residents, businesses and stakeholders to take place over the next nine months, providing detailed information about the course and how the event will be delivered
Courses for the Cycling Road Race (Warwickshire), Marathon (Birmingham) and Triathlon/Para Triathlon (Sutton Coldfield) have also been revealed – details available at birmingham2022.com
With nine months to go until the Games begin, Birmingham 2022 has announced the full course for the Cycling Time Trial.
The announcement comes 12 months after it was revealed that the event, which will be held on Thursday 4 August 2022, would start and finish in West Park in Wolverhampton. The bandstand in West Park will provide an unusual starting point for the cyclists and it has also been revealed today that the course for this event, will take the cyclists through Dudley, passing the town's famous castle and zoo, before heading into the county of Staffordshire and then back towards Wolverhampton.
Approximately 30 women representing some of the 72 nations and territories eligible to send teams to the Birmingham 2022 Commonwealth Games will tackle a 29km course, with the 60 men who are expected to take part cycling 37km. The finish line for all of the cyclists will be through the Southgate in West Park.
Councillor Steve Evans, City of Wolverhampton Council's Cabinet Member for City Environment and Climate Change said:
We are really looking forward to seeing the Commonwealth Games cycling time trial start and finish at Wolverhampton's spectacular West Park. Having such a high-profile race travel through the city centre and along some of our main roads will be a fantastic and historic occasion. It is exactly the kind of world-class event our residents can expect to enjoy in Wolverhampton which is proud to be part of the Birmingham 2022 Commonwealth Games."
A variety of partners worked together to secure the Time Trial for the Black Country and to finalise the course.
Amanda Tomlinson, Chair of the Active Black Country Board, said:
We are delighted to have worked with our Black Country and Birmingham 2022 partners to bring the Cycling Time Trial to Wolverhampton and the wider area. The Birmingham 2022 Commonwealth Games is already proving to be a real catalyst for encouraging more people to get physically active. Hopefully this news will encourage people across the Black Country to get on their bikes and explore their local area."
Birmingham 2022 has also revealed today that the latest and final venue for the Birmingham 2022 Commonwealth Games is Victoria Square in Birmingham city centre, which is where the marathon athletes will cross the finish line for the gruelling 26.2 mile event.
The square will be a welcome sight for the finishers in all four races that will be held on Saturday 30 July 2022, with the men's marathon, women's marathon and the men's and women's T53/T54 events all taking place on the same course which will start at Smithfield, another Birmingham city centre venue that has previously been announced as the home of beach volleyball and basketball 3x3 and wheelchair basketball 3x3 during the Games.
Birmingham 2022 has also unveiled the courses for the Cycling Road Race which will start and finish in St Nicholas Park in Warwick and the Triathlon and Para Triathlon events which will be held in and around Sutton Park, six miles north of Birmingham City Centre.
Matt Kidson, Director of Sport for Birmingham 2022 said:
We are pleased to be able to publish all of the courses for our road events today. These routes will help to profile some fantastic landmarks from across the region and showcase the West Midlands and Warwickshire to the world. Publishing these details with nine months still to go until the Games begin also means that local residents, businesses and other organisations have plenty of time to make plans for when these one-day events are staged in their local area."
Full course descriptions and course maps are available now at birmingham2022.com where frequently asked questions for each of the events have also been added, to provide local residents and businesses with as much information as possible. Community engagement teams from all of the local partners for each event are also now reaching out to people in each local area, to share all of the information that is currently available.
Engagement with residents and business owners in each local area will continue over the next nine months and full details of road closures and traffic management plans are expected to be available in spring 2022.
-Ends-
For more information, please contact: Birmingham 2022 - Sarah Dickson, 07494 671 802, sarah.dickson@birmingham2022.com


SUPPLIER HUB
The go-to place for schools to find local organisations to support their physical activity provision.

INSIGHT HUB
Timely data and learnings in relation to physical activity and sport in the Black Country and the added value we can offer.

TRAINING HUB
Resources and videos to support the Black Country sport & physical activity workforce, sports clubs and community organisations.
Our Latest Tweet

RT
@HealthySpacesWC
: We are looking for volunteers to help with tree planting at George Rose Park in Darlaston. Planting is being funded…
Follow us on Twitter @BCbeactive