Up to £15k offered for innovative ideas to help boost West Midlands communities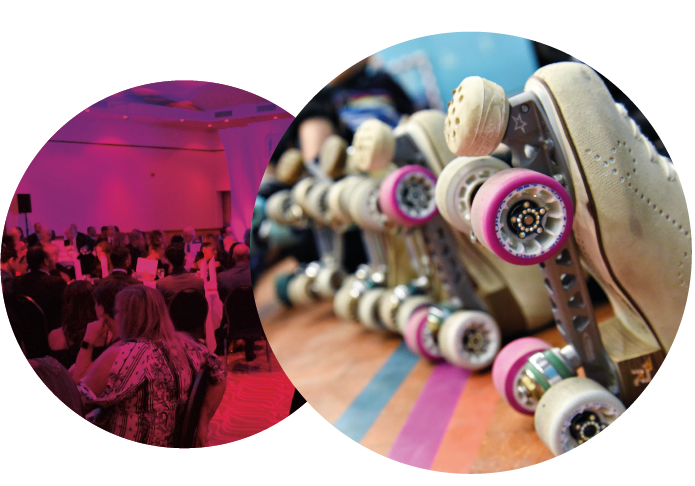 11/02/2021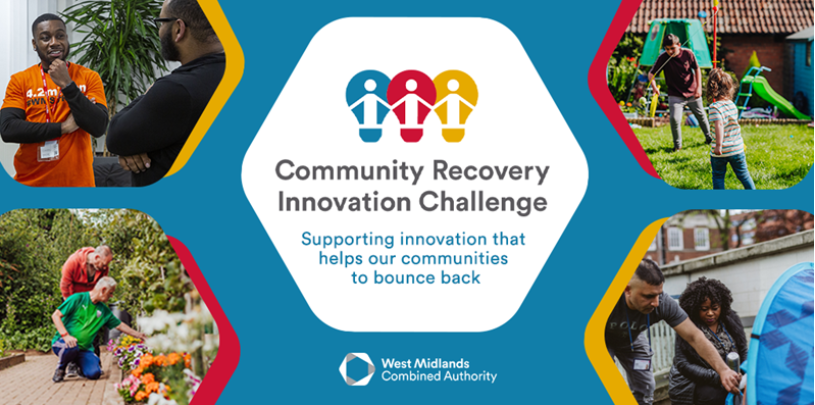 Residents, community organisations and businesses with innovative ideas to help local areas recover from the effects of the pandemic are being offered the chance to win funding and support of up to £15,000.
The West Midlands Combined Authority (WMCA) is introducing a new 'Dragons' Den' style competition for anyone with a new idea which will help local communities build back better.
Called the Community Recovery Innovation Challenge, 20 prizes worth £500 are available for the best ideas along with an invitation to an innovation masterclass. In addition, the top three chosen will receive bespoke support valued up to £15,000 each, to help them take their project to the next stage of development.
View the video supporting the campaign here.
Andy Street, Mayor of the West Midlands said:
Community recovery forms a critical part of the wider West Midlands recovery from the coronavirus pandemic, which is why we have launched the Community Recovery Innovation Challenge. Offering support to those who have the best ideas to help our communities bounce back from the effects of the pandemic, the challenge will help bring some of the region's best and innovative ideas to life. Now more than ever we need to be creative, and the West Midlands is fortunate to have some of the brightest and best minds in the country. We want our region to come back greener and more inclusive, so I would urge anyone who has an idea that they think could make a difference to please get in touch."
The competition is one of the activities being organised by the West Midlands Recovery Coordination Group, which was formed in June 2020 to address the wider social and community issues concerning the pandemic and to look towards recovery.
In November 2020 the group produced a Community Recovery Roadmap which set out the challenges faced by the region but also the imaginative methods which have been used to build resilience during the pandemic. Many of the examples of good practice were short term responses to the crisis, but some have the potential to help build back better.
As a result, the new fund has been set up to reward and support ideas that build community resilience.
Cllr Maria Crompton, WMCA portfolio lead for public service reform and social economy, and deputy leader of Sandwell Council said:
There is much to do right now to level-up our region and build the foundations for future prosperity. This competition will contribute to that and encourage entrants to not only display their innovative thinking but also be hands on in building the region's recovery."
As well as funding, owners of the successful bids will receive support and coaching in how to further develop their project and turn their idea into reality.
Projects should address at least one of 12 categories including debt, domestic violence, mental health and support for grassroots culture, art and sport.
Proposals must be presented in the form of a short film and / or summary document giving a brief overview of the community, how COVID-19 has impacted it and how their idea will address the problem.
Competition entries should include a rough outline of how any funds would be used. Entries should be submitted by midday on 21 March 2021.
To find out more visit www.wmca.org.uk/CommunityBounceback
The categories are:
Support the most vulnerable people
Tackle domestic violence
Deliver 'people-powered' health
Widen awareness and access to mental health support
Make education and training more accessible
Help prepare children for school or early years learning
Bring the young and the elderly together
Support youth employment and skills
Encourage grassroots culture, arts and sport
Address homelessness or debt issues
Increase digital inclusion, and/or
Improve access to green spaces
ENDS


SUPPLIER HUB
The go-to place for schools to find local organisations to support their physical activity provision.

INSIGHT HUB
Timely data and learnings in relation to physical activity and sport in the Black Country and the added value we can offer.

TRAINING HUB
Resources and videos to support the Black Country sport & physical activity workforce, sports clubs and community organisations.
Our Latest Tweet

Follow us on Twitter @BCbeactive