Active Black Country joins forces with the Black Swimming Association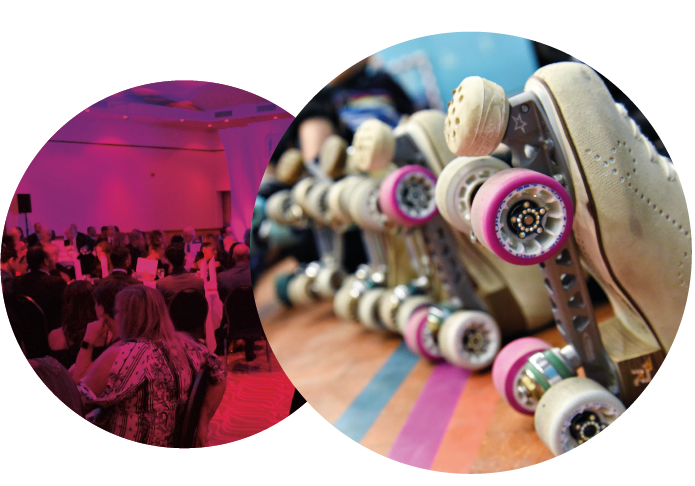 07/02/2022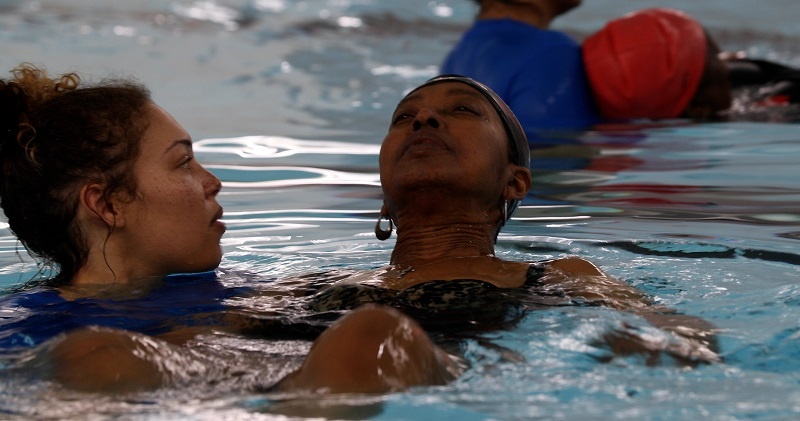 Active Black Country is joining forces with the Black Swimming Association to support them in realising their ambitions of achieving a future with ethnic diversity in aquatics, ensuring people of African, Caribbean and Asian heritage have equal access, feel included and have a safe and quality experience in and around water.
Active Black Country will work in partnership with the Black Swimming Association to address barriers keeping people from participating in swimming and aquatics, and to increase participation from ethnically diverse communities of African, Caribbean, and Asian heritage.
Working collaboratively across the four Local Authority areas of Dudley, Wolverhampton, Walsall and Sandwell, representing 55 swimming pools, Active Black Country will provide a platform for public leisure providers to discuss and address ethnic diversity within aquatics and swimming.
Amanda Tomlinson, Chair of the Active Black Country Board said:
We are delighted to be able to announce this new partnership with the Black Swimming Association and are committed to supporting them in achieving their vision of achieving ethnic diversity in aquatics.

Our role is to work in partnership with organisations like the Black Swimming Association to create an active, healthier Black Country. We will be working with partners across the area to collaborate and create an action plan that will enable more people of African, Caribbean and Asian heritage feel confident and supported to give swimming a go!"
Alice Dearing, Team GB swimmer and Ambassador for the Black Swimming Association said:
I am delighted about the partnership between the BSA and Active Black Country. Having been born in Birmingham, raised in Sandwell and attended schools in Oldbury and Wolverhampton, the Black Country and its people hold a special place in my heart. This partnership has the potential to positively impact thousands of people across the region so I am very excited to see the work we will achieve together."
Sue Wilkinson MBE, CEO of the Association for Physical Education and Active Black Country Board Member added:
The partnership is excellent news for the Black Country region and will be instrumental in driving Active Black Country's mission to ensure more children and adults swim and can safely self-rescue. In my day job at the Association for Physical Education (afPE) we are committed to supporting the delivery of PE, school sport and physical activity for all children and young people. Working in collaboration with organisations such as Active Black Country and the Black Swimming Association will help us all to deliver on that commitment."
The Black Swimming Association, is a non-profit organisation that acts as a voice, an advocate and a strategic agent for change, to drive forward participation, inclusion and diversity in aquatics for people from African, Caribbean and Asian heritage.
Sport England's Active Lives Survey revealed 95 per cent of Black adults and 80 per cent of Black children in England do not swim, whilst 93% of Asian adults and 78 per cent of Asian children follow the same pattern. The BSA is committed to bridging the gap between the aquatic sector and those who are disengaged in these communities – for whom the risk of drowning is higher – the organisation is also pushing to highlight its agenda through mandatory education and water-safety measures.
For further information visit: www.activeblackcountry.co.uk OR www.thebsa.co.uk
ENDS
Image credit: Black Swimming Association

SUPPLIER HUB
The go-to place for schools to find local organisations to support their physical activity provision.

INSIGHT HUB
Timely data and learnings in relation to physical activity and sport in the Black Country and the added value we can offer.

TRAINING HUB
Resources and videos to support the Black Country sport & physical activity workforce, sports clubs and community organisations.
Our Latest Tweet

Follow us on Twitter @BCbeactive